6818 McMinnville Hwy, Woodbury, TN 37190
(615) 563-2337
________________________________________________________________
Heaven is NOT on Earth -1 Heaven is NOT on Earth -2
Heaven is NOT on Earth -3 Heaven is NOT on Earth -4



"For I am not ashamed of the Gospel of Christ: for it is the power of God unto salvation to every one that believeth; to the Jew first, and also to the Greek."
Romans 1:16 (KJV)
Gospel Meeting
Nov. 11-14, 2018
Randy Kea
Sun: 9:00 AM The Church as Presented in Ephesians
9:45 AM The Great Falling Away
6:00 PM Premillennial (1,000yr Reign) Fallacies
Mon: 7:00 PM Pentecostal Fallacies
Tues: 7:00 PM Popular Denominational Beliefs
Wed: 7:00 PM The Difference Between the Church of Christ
and Other Religious Groups
See Full Schedule HERE

Middle Tennessee School of Preaching Spring Schedule, 2019 (McMinnville)
Thank you for visiting our web site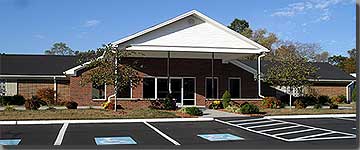 We're honored you have taken the time to do so, and we hope you'll find your visit informative and enjoyable. We encourage you to visit often, and as well, to let us know of your visit and of any ideas or comments you'd like to pass along by our Contact page.
The Church of Christ at Leoni is located seven miles east of the city of Woodbury, TN on Highway 70S. The congregation has been a part of the Leoni community of Cannon County for more than eighty years. You can find out more about its origin, as well as information both past and present, on our History page.
Radio program of the Leoni Church of Christ
Saturday @ 12:15 -- WBRY AM-1540 & FM-96.7.

---------------------------------------------------------------
(A monthly publication to teach and defend the old Jerusalem Gospel)
---
SCHEDULE OF SERVICES

Sunday:

A.M. Bible Study — 9:00 a.m.

Morning Worship — 9:45 a.m.

Evening Worship — 6:00 p.m.

Evening Bible Study — 6:45 p.m. Each third Sunday night, a fellowship
meal is enjoyed by the congregation. All are invited to attend!

Wednesday:

7:00 p.m. — Bible study (Each fourth Wednesday night of the month,
a congregational singing is enjoyed)

7:45 p.m. — Devotional assembly